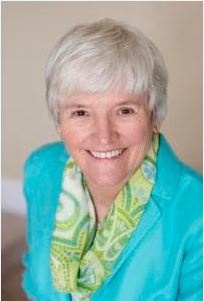 Hartsville, S.C. – September 18, 2017 – Sarah Jo Wood Safrit, Coker College alumna ('71), has been elected to the Coker College Board of Trustees for a second time.
"Sarah Jo has given to Coker College in so many ways," said Coker College President Robert Wyatt. "She has been a tireless supporter and champion of our institution. It's only fitting that she come back on the board of trustees for a second time."
Safrit's three-year term will begin with the annual meeting of the Board of Trustees on October 26-27, 2017.
Safrit graduated from Coker with a B.A. in English and has been actively involved with Coker ever since. She was the 2016 recipient of the Coker College Alumni Association's Distinguished Service Award, which is presented to a graduate who has highly demonstrated their commitment to Coker's ideals of character, culture and service.
Safrit established the Sarah Jo Wood Safrit Endowed Scholarship and has contributed to the college's capital programs, including the All-Steinway Initiative, the Harris and Louise DeLoach Athletic Center and the Charles and Joan Coker Library and Technology Center. She belongs to the college's Linville Family Lifetime Giving Society and the Major James Lide Coker Society.
In addition, Safrit contributes generously to her community. She is an active member of St Paul's Episcopal Church in Beaufort, North Carolina.
Safrit resides in Beaufort, North Carolina, with her husband, Leonard.
The Coker College Board of Trustees meets quarterly and maintains broad responsibility for the mission, long-range direction, policies and financial condition of the institution.