Matt Ray, co-founder and chief operating officer of Integrated Rehab Consultants (IRC), has been elected to the Coker College Board of Trustees.
"Matt has experience building a successful company from the ground up and with that comes a certain kind of business acumen and tenacity that will benefit our board of trustees and the college," says Coker College President Robert Wyatt.
Ray's three year term will begin with the annual meeting of the Board of Trustees on October 25-26, 2018.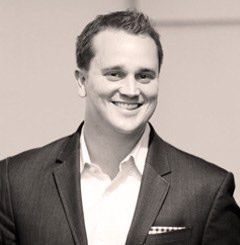 Since co-founding IRC in 2010 and under Ray's leadership, the company has grown to be the largest physical medicine and rehabilitation physician practice in the nation. Prior to IRC, Ray gained extensive experience in the healthcare industry, from sales and marketing roles to director and leadership roles with the global medical device manufacturer Smith & Nephew (SNN). During his nine-year tenure in medical devices, he supervised numerous product launches and implemented and developed new sales and marketing strategies while expanding and developing sales teams across the country.
Ray has served on the boards of the Medical Group Management Association (MGMA) and Vitae Health Systems.
Ray earned his B.A. in business administration from Drury University and his M.B.A. from the Breech School of Business at Drury University. During his time at Drury University, he was on the Enactus U.S. Champion Team and Enactus World Cup Team. Enactus is an international organization that connects student, academic and business leaders through entrepreneurial-based projects that empower people to transform opportunities into real, sustainable progress for themselves and their communities. Guided by academic advisors and business experts, the student leaders of Enactus create and implement community empowerment projects around the globe.
Ray, his wife Samantha, and their son live in Chicago, Illinois.
The Coker College Board of Trustees meets quarterly and maintains broad responsibility for the mission, long-range direction, policies and financial condition of the institution.