James W. Roquemore, Chairman of the Board and Chief Executive Officer of Patten Seed Company, Inc., in Orangeburg, South Carolina, has been elected to the Coker College Board of Trustees.
"Jim has been a great champion of Coker College since his son Jay was a student here," says Coker College President Robert Wyatt. "Being a recent inductee into the SC Business Hall of Fame, we are most fortunate to have someone with Jim's business acumen and his passion for the college back on our board."
Roquemore's three year term will begin with the annual meeting of the Board of Trustees on October 25-26, 2018.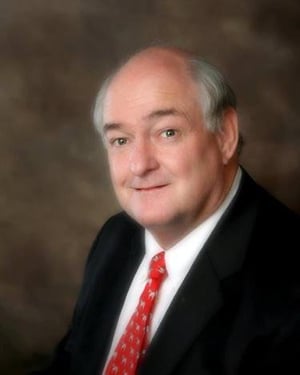 In addition to his duties with Patten Seed Company, Roquemore also serves as general manager of Super Sod-Carolina, a company that produces and markets turf grass, sod and seed.
Roquemore has been a director of South State Bank, N.A. and South State Corporation (formerly South Carolina Bank and Trust, N.A., and SCBT Financial Corporation, respectively) since 1994. He has also been a director of SCANA Corporation since 2007, and also serves as chairman of South Carolina Conservation Bank.
Roquemore has served on the southeast region and national boards of the Boy Scouts of America and as a co-chairman of South Carolina's Council on Competitiveness (formerly known as New Carolina). This council is committed to advancing the long-term competitiveness of South Carolina through actionable research, support of industry clusters, and education and workforce development initiatives. He has also served as the past president of the Palmetto Agribusiness Council.
Roquemore has received numerous honors and awards throughout his career, including the Governor's Order of the Palmetto, the South Carolina Ambassador for Economic Development, Orangeburg Citizen of the Year, and the Silver Beaver by the Boy Scouts of America. In March 2018, Roquemore was inducted into the South Carolina Business Hall of Fame.
Roquemore served on the Coker College Board of Trustees from 2002-2007. He was the commencement speaker at Coker's December 2017 ceremony, and he received an honorary doctor of humane letters degree. His son, Jay Roquemore, is a 2004 Coker College graduate. Roquemore and his family live in Orangeburg, South Carolina.
The Coker College Board of Trustees meets quarterly and maintains broad responsibility for the mission, long-range direction, policies and financial condition of the institution.