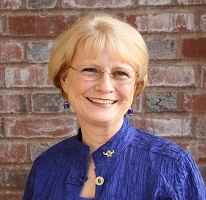 Hartsville, S.C. – January 25, 2018 – Gayle Buckheister Sawyer, Coker College class of 1970, has been named the 2018 recipient of the Coker College Alumni Association's Distinguished Service Award. This prestigious award is given annually by the Coker College Alumni Association and is presented to a graduate who has highly demonstrated their commitment to Coker's ideals of character, culture and service.
Sawyer earned her B.A. from Coker College, a Master's of Education in Literacy from Clemson University in 1971, and both an Ed. S. and Ph.D. in Educational Leadership and Administration Policy from the University of South Carolina. She is currently a member of the Coker Board of Trustees and served on the Coker Alumni Association Board for many years, including serving as its president from 2014-2015.
Since 2011, Sawyer has been an Assistant Professor of Educational Leadership at Winthrop University in Rock Hill, S.C., in the Graduate School of the Richard W. Riley College of Education. From 2006-2011, she was the Executive Director of the Center for Educator Recruitment, Retention and Advancement for South Carolina.
Prior to moving to Rock Hill, Sawyer was the Director of Human Resources for the Darlington County School District from 1996–2006, and during that time was recognized as the Personnel Administrator of the Year by the South Carolina Association of School Administrators.
In addition to her service and leadership at Coker, Sawyer has been involved with the York County Choral Society and has served on the Board of Directors since 2010.
Gayle lives in Rock Hill, S.C., with her husband, George P. Sawyer.
Sawyer's award will be presented at 5:30pm on Saturday, February 10, at Drengaelen House during Coker College's alumni Homecoming reception.