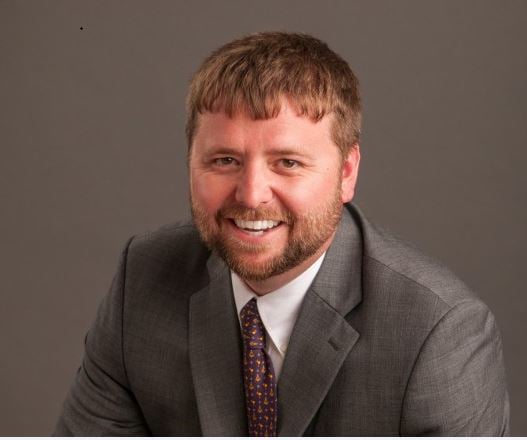 Hartsville, S.C. – September 18, 2017 – Danny Johnson, Jr., a Coker alumnus ('04) and vice president of North Industrial Machine, LLC, has been elected to the Coker College Board of Trustees.
"Danny is a great example of someone who is successful both in business and civic engagement," said Coker College President Robert Wyatt. "He is as passionate about seeing growth in our community as he is in his own businesses."
Johnson's three-year term will begin with the annual meeting of the Board of Trustees on October 26-27, 2017.
In addition to running North Industrial Machine (NIM), Johnson also runs three other South Carolina-based businesses—Sun Superior; Chafin, Johnson & Associates; and Precision Components & Services.
After graduating from Coker College, Johnson received his master's degree in engineering from Clemson University. Under his leadership, NIM has grown from one employee in 1995 to over 400. In addition to his business ventures, Johnson serves on the boards of Sun Superior, Chafin, Johnson & Associates, Precision Components & Services, as well as the South Carolina Manufacturing Extension Partnership (SCMEP) and Darlington County Progress.
Earlier this year, Johnson received Coker College's Outstanding Young Alumni Award. In 2016, he was recognized by the Greater Hartsville Chamber of Commerce as the 2016 Business Person of the Year. He has twice been Mason of the Year (2010 and 2008) for the Hartsville Masonic Lodge. His civic activities include serving on the architectural review board for the city of Hartsville, Coker College's Leadership and Entrepreneurship Advisory Council, Florence-Darlington Technical College's Machine Tool Advisory Board and the Superintendent's Business Cabinet for the Darlington County School District.
Johnson resides in Hartsville, South Carolina, with his wife, Brandy, and their two daughters.
The Coker College Board of Trustees meets quarterly and maintains broad responsibility for the mission, long-range direction, policies and financial condition of the institution.