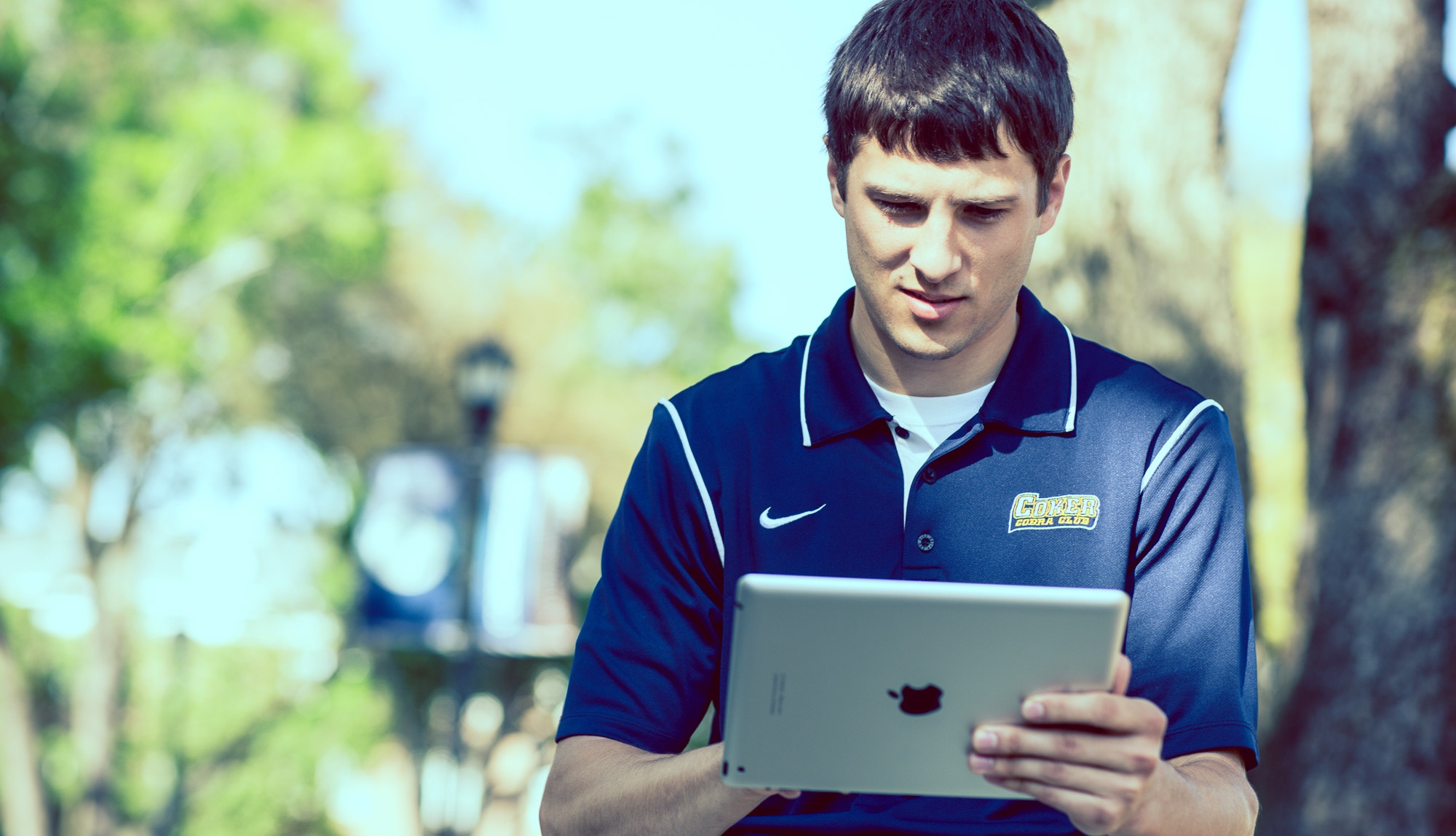 Hartsville, S.C. – January 19, 2018 – Coker College has partnered with Apple to provide incoming first-year students with their own iPads. Students who enroll at the college's Hartsville campus will receive a brand new device, preloaded with the programs and apps required for success in their classes. When students graduate from Coker College, the iPad is theirs to keep.
This initiative begins with the 2018-19 academic year and will continue in future terms. Coker College administration hopes it will introduce new ways of learning and foster effective integration of technology in the classroom. Professors will utilize iPads, as well as Apple TV, to provide a 21st-century learning experience and equip students with the skills for success in a technology-driven world.
Susan Henderson, Chief Academic Officer and Dean of the Faculty at Coker College, is co-chairing the AccessCoker Committee on campus and believes this initiative will prepare students for the collaborative aspects of their future careers.
"iPads will encourage collaboration in and outside the classroom," she explained. "They will help students discover new ways of learning and remain more connected to the campus community."
Henderson and the faculty at Coker College are excited to embrace the new opportunities at hand, and explore new ways that this tool can enhance and support teaching and learning.
"Coker College is known for active, student-centered classrooms with round-table collaboration," said Henderson. "Faculty members, student success staff, and athletic coaches are engaging in professional development opportunities and finding unique ways to implement iPad technology in their work, with the goal of keeping students on the cutting edge as they move toward careers."
The college is dedicated to successful implementation of this program across campus and continued exploration of innovative teaching and learning elements.
To learn more and apply, visit degrees.coker.edu/access