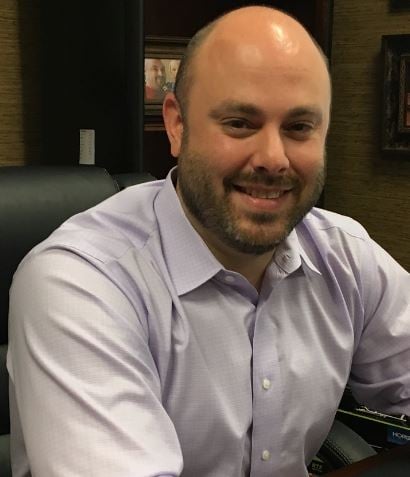 Hartsville, S.C. – September 18, 2017 – Christopher Ragain, Founder of Ragain Financial, Inc., has been elected to the Coker College Board of Trustees.
"I knew Chris when I was his professor at Drury University," said Coker College President Robert Wyatt. "He is driven to always improve and that's an invaluable character trait, one that I think will prove very useful in his role on our board of trustees."
Ragain's three-year term will begin with the annual meeting of the Board of Trustees on October 26-27, 2017.
In addition to founding and running Ragain Financial, Inc., since 2001, Ragain also created Tax Planner Pro, which is available on the Intuit (owner of QuickBooks and TurboTax) app store.
After graduating from Drury University, Ragain started Ragain Financial, Inc., in Chicago, Illinois, and now has offices in Florida and Minnesota, serving over 360 clients. Ragain's business model focuses on small business owners and their accounting needs, as he saw this as an underserved community.
In addition to serving clients, Ragain also helps other accountants save time and increase profitability through webinars and speaking engagements, including speaking at QuickBooks Connect. In 2016, he was noted by CPA Practice Advisor as one of their Top 20 under 40. He volunteers his time with charities that promote free enterprise and the importance of accounting, including ENACTUS, Junior Achievement and several financial literacy projects.
Ragain resides in Eden Prairie, Minnesota, with his wife, Christine, and their daughter.
The Coker College Board of Trustees meets quarterly and maintains broad responsibility for the mission, long-range direction, policies and financial condition of the institution.