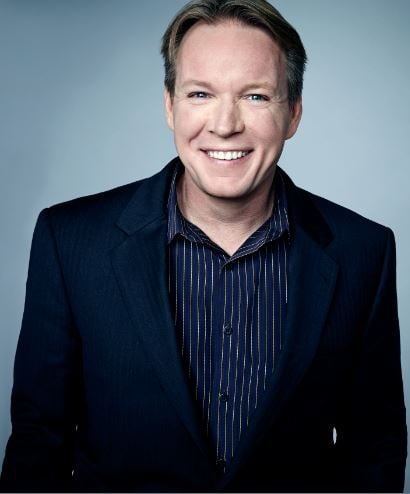 Hartsville, S.C. – September 18, 2017 – Christopher Dawson, a Coker alumnus ('93) and producer for CNN Special Projects, has been elected to the Coker College Board of Trustees.
"Chris made valuable contributions to Coker as a student and as an alumnus," said Coker College President Robert Wyatt. "He is a champion of a liberal arts education, particularly a Coker liberal arts education where students are exposed to various subjects in an effort to help them find whatever it is that keeps them engaged and passionate, and those students aren't allowed to be passive—they must be active participants."
Dawson's three-year term will begin with the annual meeting of the Board of Trustees on October 26-27, 2017.
After graduating from Coker College, Dawson worked in Atlanta as an actor, then moved to Los Angeles to pursue a career as a television producer. In 2004, he moved back to the east coast and started his career with CNN. In his current position as a producer, Dawson works on a variety of sponsored series for CNN and HLN, as well as CNN's Impact Your World initiative.
In addition to his work with CNN, Dawson has won numerous awards, including the 2011 ShelterBox USA Global Media Award for his coverage of the earthquake in Haiti, the 2013 InterAction Award for Excellence in International Reporting for his work informing U.S. audiences about humanitarian affairs. Dawson received an honorary doctorate of letters from Coker College after giving the commencement address in 2014.
Dawson resides in Peachtree City, Georgia, with his wife and two children.
The Coker College Board of Trustees meets quarterly and maintains broad responsibility for the mission, long-range direction, policies and financial condition of the institution.