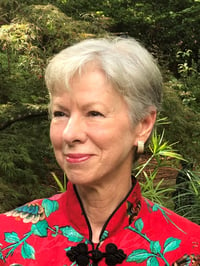 Carol Turner Atkinson, Class of 1973, is the winner of Coker University Alumni Association's 2020 Outstanding Service Award. This prestigious award is given annually by the Alumni Association to a graduate who has highly demonstrated their commitment to Coker's ideals of character, culture and service.
Atkinson, a native of Lake City, South Carolina, received her B.A. from Coker and her M.S. in mathematics from Clemson University in 1975.
Her career includes positions as a management science systems analyst for the banking industry and a math instructor at Francis Marion University, Coker, Limestone University, and the South Carolina Governor's School for Science and Mathematics. In 1985, Atkinson founded Quality Management Systems where she provides statistical consulting and training.
Atkinson is actively involved with her alma mater and community. She served previously as the president of Coker's Alumni Association, on the Alumni Association Board for three terms, and on the Visitors Board. She is also a member of the Coker Society. Atkinson and her husband, Mike, are avid supporters of Darlington County's Habitat for Humanity and Homes for Hartsville. She is also an active member of St. Luke's United Methodist Church in Hartsville where she served on the Board of Trustees, taught Sunday school, and led youth fellowship.
Atkinson resides in Hartsville with her husband, Mike.
As part of Coker University's 2020 Homecoming, Atkinson will be recognized Saturday, September 26, at 8pm, at a virtual event with Dr. Natalie Harder, President of Coker University. Anyone interested in attending the event can find more information at coker.edu/homecoming.