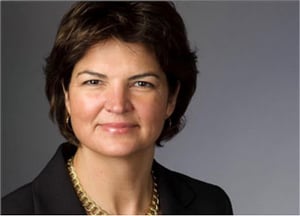 Angie Stanland Leads Coker Board of Trustees
Angie Stanland, retired Vice President of Associate Services and Recruiting for Cerner in Kansas City, Missouri, is the new chair of the Coker College Board of Trustees. Stanland previously served as vice chair of the Board. "It's an exciting time to be involved in Coker's leadership, with the transition to Coker University and the institution's ongoing investment in graduate programs, online learning, and innovative teaching," says Stanland. "I'm looking forward to furthering the college's mission because preparing the next generation for success is critical, purposeful work." Stanland's term as chair of the Coker College Board of Trustees started March 18, 2019, and will continue until June 2022.

---

Remembering Paul Sanger, a Former Board Member Who Brought Roundtable Learning to Coker
Paul W. Sanger (1939-2018) was a member of the Coker College Board of Trustees during the 1980s and is credited with bringing roundtable learning to the college.
"Paul had the brilliant idea of introducing to Coker the Harkness Table," says Ione Coker Lee, a longtime supporter of Coker College and a great-granddaughter of the founder of the college. "A graduate of Phillips Exeter, where this round or oval table learning was first introduced in the 1930's by Edward Harkness, Paul thought that the method would give Coker a special advantage for its students that few other colleges could boast. In Harkness' own words: 'What I have in mind is a classroom where students could sit around a table with a teacher who would talk with them, and instruct them by a sort of tutorial or conference method, where each student would feel encouraged to speak up.' Taking responsibility for contributing to the discussions at hand is an important concept in education, democracy, and leadership."
Sanger was a graduate of Princeton University and served in the United States Navy. He was a native of Charlotte, N.C., and called Atlanta home for the last 50 years.
---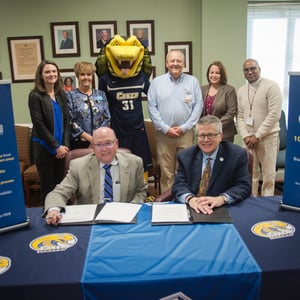 Coker Partners with Richmond Community College to Offer Online Bachelor's Degrees in Business Management, Criminology, and Psychology
Coker has partnered with Richmond Community College (RichmondCC) in Hamlet, N.C., to offer 100% online bachelor's degree programs in business management, criminology, and psychology for RichmondCC graduates. This is Coker's first bridge agreement with a North Carolina community college.
RichmondCC graduates who earn their associate degree in business administration, criminal justice, or human services can transfer those credits directly into Coker's 100% online business management, criminology, or psychology program, giving students two years of completed course requirements toward their bachelor's degree. These flexible, online programs operate on an accelerated schedule, allowing students to finish their bachelor's degree in just two years. Coker will award a $2,000-per year RichmondCC Online Advantage Scholarship (for up to three years) to RichmondCC graduates (present and past) of the A.A.S. Degrees in Business Administration, Criminal Justice, and Psychology who pursue the 100% online bachelor's program.
"Coker is excited to partner with Richmond Community College to give RichmondCC students the opportunity to earn their bachelor's degree in as little as two years," says Elaine Hodges, director of transfer and online admissions at Coker. "Online degree programs are a great option for students desiring flexibility and convenience, especially if they are juggling responsibilities such as families and jobs. We're also hoping to see some RichmondCC graduates working towards their bachelor's degree in one of our 40 subject areas by attending classes on Coker's campus."
---
The Cobra Cupboard is now Open to All Students
The Cobra Cupboard is in its second year of operation, but this year Coker did away with the application process making the pantry open to every student on and off campus.
Evan Vaughn, the Director of Residence Life, says, "We wanted any student with need to feel welcome to utilize it. We know that sometimes there's a stigma associated with the idea of asking for help, so we wanted to remove any barriers to students utilizing the cupboard because our ultimate goal is for it to serve as many individuals as possible."
Items provided in the Cobra Cupboard include canned chicken, canned stew, canned beans, soups, pasta, pasta sauce, fruit cups, crackers, juice boxes, applesauce, microwave popcorn, granola bars, cereal, jelly, raisins, and instant oatmeal. Basic necessities available include soap, shampoo, conditioner, toilet paper, deodorant, laundry detergent, and feminine hygiene products.
The Cobra Cupboard relies on donations. Coker accepts donations in the form of physical goods, cash, or gift cards. If donating online or by check, please be sure to identify that the donation is directed towards the Cobra Cupboard. Online donations can be made at www.coker.edu/gifts , with Cobra Cupboard selected as the donation destination.
News Brief written by Tommy Dong, '19, an intern in the Coker College office of marketing and communications.
---
Coker Opens Center for Health & Wellness, Partners with Carolina Pines Regional Medical Center and Palmetto Counseling
In January, Coker College opened its new Center for Health & Wellness, providing Coker students, employees and their families convenient access to healthcare professionals, select over-the-counter medications, first aid, immunizations, labwork, and mental health counselors.
The Center's healthcare clinic works in tandem with Carolina Pines Regional Medical Center, with a Carolina Pines nurse practitioner on staff to provide medical exams and prescriptions. A registered nurse is also available for consultations and basic first aid. These medical services are open to Coker students, as well as college employees and their families.
In partnership with Palmetto Counseling, Coker's Center for Health & Wellness also provides students with access to licensed mental health professionals. Counselors can assist with problems or needs of almost any nature. Students are especially encouraged to contact the Center with common problems like adjustment difficulties, stress management, depression, anxiety, mood and sleep disturbances or inability to concentrate, as well as more urgent needs.
"Through our partnerships with Carolina Pines and Palmetto Counseling, we're offering first-rate care and a comprehensive clinical experience for our campus community," says Brianna Douglas, vice president for student affairs and contract services at Coker College.
---
Coker Brings Opera to the Community's Youth
Dr. Jerron Jorgensen, assistant professor of music, conducted an opera workshop class and a chorus of 34 eighth graders from Hartsville Middle School (HMS) for seven performances of the holiday opera Lucinda y las Flores de la Nochebuena, a one-act children's opera about the Mexican legend of the poinsettia. This opera was written by living composer Evan Mack and librettist Joshua McGuire, who were gracious enough to visit Coker in the middle of November 2018 and work with our students over a four-day guest residency.
Being a children's opera, Dr. Christi McLain, assistant lecturer of voice, envisioned using Lucinda as a tool for community outreach and engagement. Through great effort, she—with much help from Kim Roberts at HMS and Dr. Will Carswell, vice president of external relations and professor of music at Coker—arranged funding for and organized buses to bring elementary and middle school students from all over Darlington County to HMS so that they could see this performance for free. Throughout the last week of November, Coker's students performed five private performances at HMS for packed houses of Darlington County School District students, totaling nearly 1,600 kids! The kids created craft poinsettias, and during the performances, they would hold their poinsettias up to help inspire the miracle that takes place in the opera.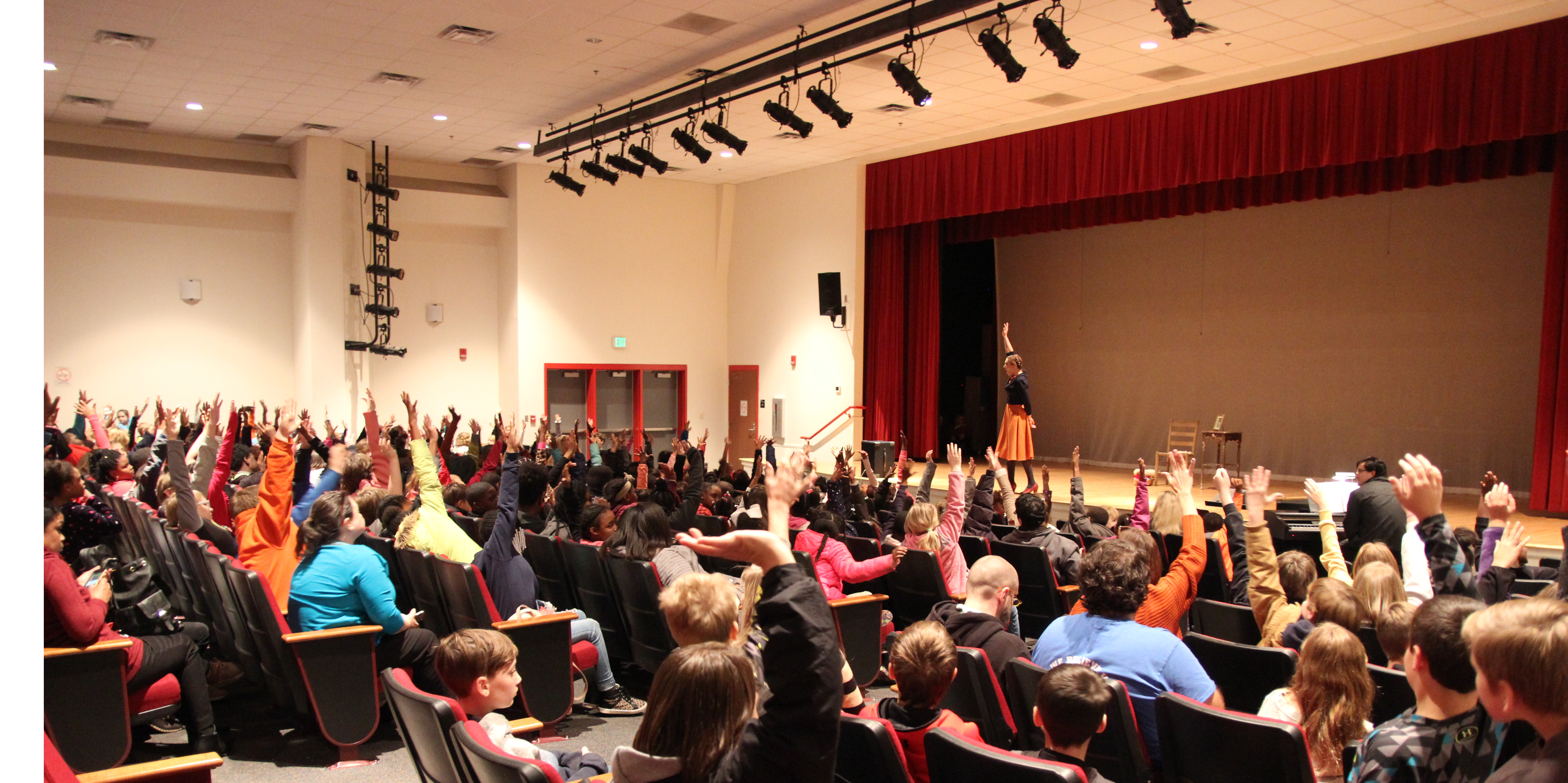 In the above photo, McLain asked the kids to raise their hand if this was their first opera, and an overwhelming majority of the kids had never seen (and would likely otherwise never have had the opportunity to see) an opera. Schools that participated were Brockington Elementary, Lamar Elementary, Spaulding Elementary, Rosenwald Elementary & Middle, Carolina Elementary, Thornwell Elementary, Cain Elementary, Pate Elementary, St. John's Elementary, North Hartsville Elementary, and Hartsville Middle School.
---
STEM Scholars in Biology Participate in First SSB Institute
By Dr. Joseph Flaherty, professor of biology and director of undergraduate research
In April, Coker College, College of Saint Elizabeth (NJ), Ferrum College (VA), Mercy College (NY), and the Yes We Must Coalition (YWMC) hosted the inaugural STEM Scholars in Biology (SSB) Institute in Research Triangle Park, NC. The SSB Institute brought together over 100 first-year biology students, STEM faculty, and professional staff for two days of planned activities.
Students and faculty visited the North American headquarters of BASF, the largest chemical company in the world, where they heard from a variety of scientists involved in research and development of innovative biotechnology and chemistry-related solutions for agriculture. Other activities included workshops and informational sessions for students, professional development sessions for faculty, and student roundtables with scientists, where biology faculty from each of the participating institutions, in addition to invited guest scientists, initiated discussions with students that involved describing their paths to graduate school and careers.
The SSB program is funded by the National Science Foundation and involves a combination of carefully planned and implemented activities and scholarships to support 114 low-income students in biology enrolled at the Yes We Must Coalition schools Coker College, College of Saint Elizabeth, Ferrum College, and Mercy College.
---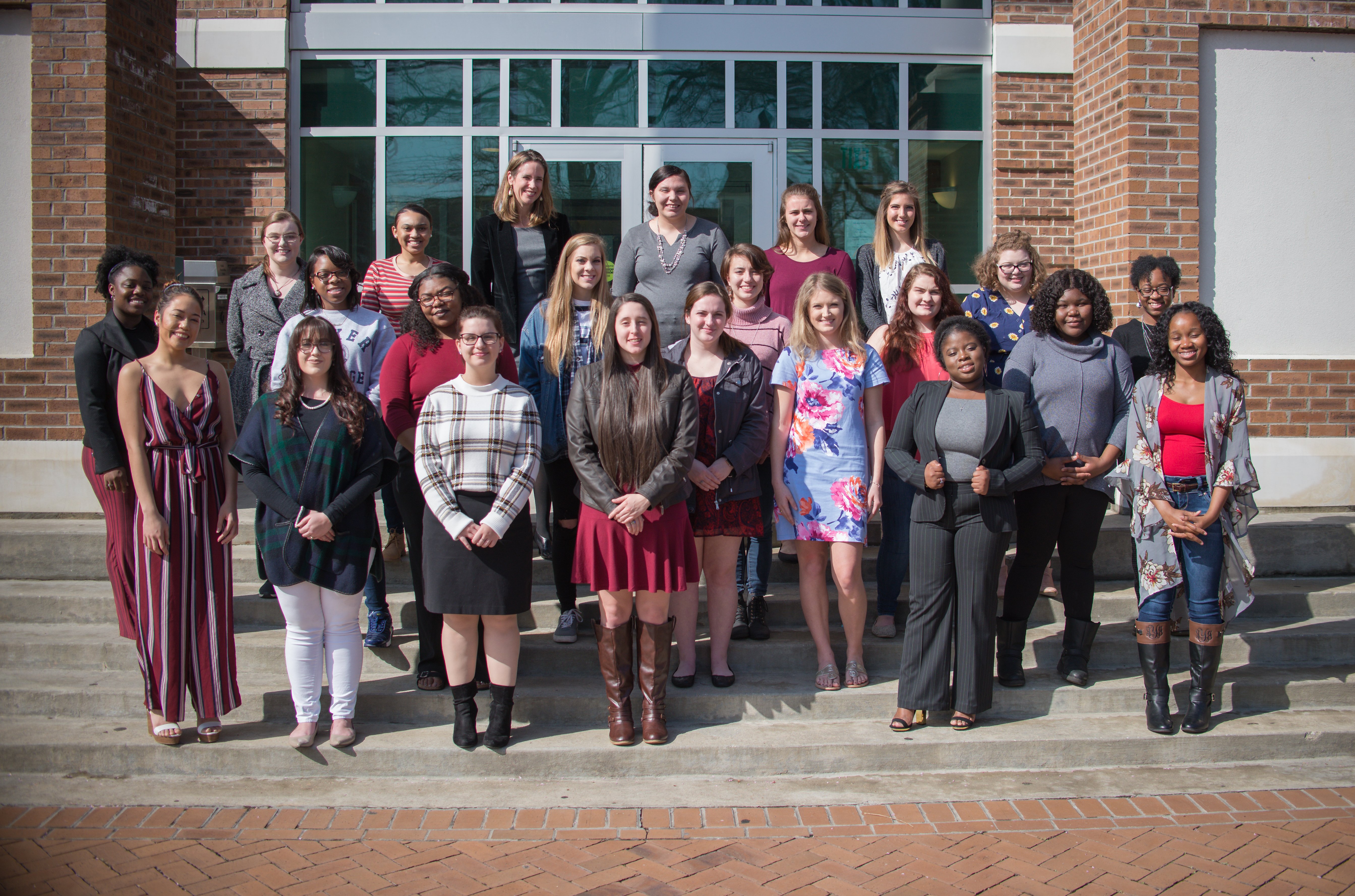 45 Coker Students Receive Lettie Pate Whitehead Foundation scholarships
Forty five Coker College students received scholarships during the 2018-2019 academic year from the Lettie Pate Whitehead Foundation, a public charity that provides support for the education of female students in nine Southeastern states. The Lettie Pate Whitehead scholarship program provides scholarship grants for deserving female students with financial need at more than 200 colleges, universities and schools. More than 10,000 students receive scholarships each year. The foundation was created by Conkey Pate Whitehead, Mrs. Whitehead's youngest son, in honor of his mother. It was chartered in 1946 for the "aid and benefit of poor and deserving Christian girls and women" in nine states: Alabama, Florida, Georgia, Louisiana, Mississippi, North Carolina, South Carolina, Tennessee and Virginia. The Foundation has awarded more than $719 million in grants since inception.