By Camryn Quick, '21, Coker College Digital Campus Ambassador
When someone tells you that you should study abroad, they never tell you how you should pay for it or when you should allocate the time to actually go. The reality is, a huge majority of students are turned away from study abroad because of things like this. Some cannot spend the money, some cannot find the time, and some just do not see the point. What they should tell you is this: Studying abroad at Coker is very possible, both financially and time wise. Plus, it will change your life for the better.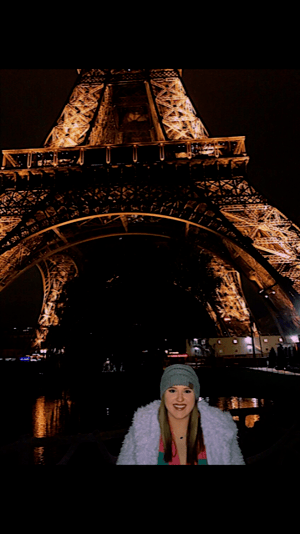 I was definitely one of those people who thought I could not find the right time to go, and I wondered where the money would come from. I realized through our wonderful staff and study abroad advisors that Coker offers scholarships for study abroad. Not only does Coker make it more financially affordable, but they offer study abroad trips between the fall and spring semester, as well as over the summer. Learning about all of these resources, I ran out of excuses as to why I should not just pick up and go to Paris.
I was lucky enough to travel to Paris on a J-term study abroad trip. I honestly did not expect to have as much fun as I did. I got to see so many amazing sights and pieces of history while I was away. I got the chance to go with a great group of people for 10 days, and we truly built bonds that will stay with us forever. Not only did I get to see all of these breathtaking places and artifacts, but I got the opportunity to get out of my comfort zone. I was able to try new foods that I would have never gotten the chance to try in Hartsville, like croque-monsieurs and an authentic Parisian baguette sandwich. I got to see the Mona Lisa, the Seine River, the Palace of Versailles, and walk down the Champs-Élysées. I got to have fun and I had exposure to a new culture, which really teaches you a lot about yourself. It shows you more about who you are and how you live when you get out of your routine.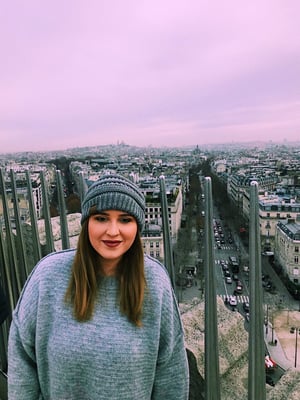 Now that I have returned home, I am not in any debt over the trip. I did not miss work or my responsibilities for those 10 days off. Most importantly, I saw the whole point of study abroad trips. It really hits you when you are sitting alone on a metro, in a completely new country, and you realize that you are content. You are comfortable here, in this underground train where no one knows who you are. Instead of feeling alone or like you are missing your home, you feel comfort in knowing that you are experiencing something new. You are learning more about who you are and what you want. I dare you all to go somewhere new. I dare you to take advantage of the opportunities that Coker offers you when it comes to studying abroad. I dare you to simply bask in the feeling of a good meal, new friends, and fresh experiences. I got to really venture out on my own and explore the world, I learned more about myself, and I got a fresh outlook on life. It was an experience that I will always value. I can attest that the saying is true: Paris is always a good idea!