Every Halloween, Coker's campus and the Hartsville community are filled with monsters, goblins, zombies, and of course, the occasional ghost.
...but what if one of those ghosts isn't just someone hiding under a sheet?
Among Coker's students and alumni, there are many who believe one such spirit can be found roaming Memorial Hall, making her presence known to select students. For decades, there have been reports of tapping sounds in the walls, TVs being mysteriously turned on and off, weeping noises, flickering lights, and other unexplained phenomena.
So who is Madeline and where did she come from? Nobody knows for sure. According to In Quest of Excellence: A History of Coker College on its Centennial, by Malcolm C. Doubles, the legend is tied to a student, Madeline Savage, who attended Coker in the early 1920s and is said to have died on campus.
Some say the story is complete fiction; others insist that they've heard Madeline and seen her antics first-hand. Historically, Madeline Savage did indeed attend Coker from 1920 to 1921. After that, she disappears from our records entirely.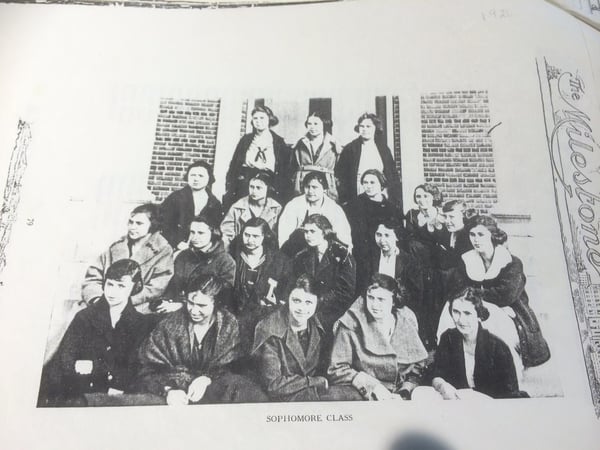 Madeline Savage sits front and center in this sophomore class photo from an old Coker yearbook.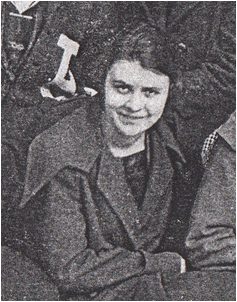 Madeline Savage, a student from the '20s whose ghost is said to haunt Memorial Hall.