By Nicholas Beiers ('20), Coker College Digital Campus Ambassador and 2018-2019 SGA Chief Public Information Officer
Welcome back to Student Org Shoutout! This week we have BCM.
BCM (or Because Christ Matters) is a bible study that meets on campus. BCM has been a registered student organization for about five years, holding over 45 events in the past year! "[BCM] offers a weekly bible study in Davidson Hall where anyone no matter where you are in your walk of faith can join us," states BCM president Micah Hancock.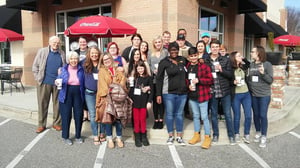 Micah also says, "If you are wanting to join a community and strengthen your faith, or even if you don't have any and you're looking for a place to ask questions, we're always open here [at BCM]."
BCM meets weekly on Sunday afternoons, enjoying a nice meal or a snack and then jumping into a devotional, whether it is straight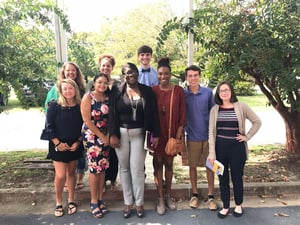 from the bible or a book series that they follow along to. BCM also participates in a number of events off campus. From their annual conference in Myrtle Beach or collaboration with Gospel Choir for a night of worship, they are very active in the surrounding community. They have even gone kayaking with dolphins before!
If you are interested in being a part of BCM or even learning more, be sure to contact Micah Hancock at micah.hancock@coker.edu.