It might seem hard to believe that a lead chemistry scientist, a government relations guru, and a seasoned electrical engineer from different cities and states would all end up in the same Hartsville, SC graduate program when they decided to go back to school. It happens all the time, though—the students in Coker College's Master of Science in Management & Leadership program chose this next step in their education because it perfectly fit their needs and lined up with their diverse careers and personal goals. The coursework for this completely online degree addresses real needs and issues in the workplace today. Students are able to apply what they learn immediately in their careers, and make a difference right away, no matter where they're coming from.
Monica
Monica Farrow studied political science as an undergraduate student and began a political career after graduation. At the age of 22, Farrow helped lead the grassroots campaign efforts that culminated in the election victory of United States Congressman Patrick McHenry from North Carolina. She later shifted her focus to a career in government relations. Farrow currently serves as Assistant VP for Venn Strategies, a public affairs firm in Washington, D.C.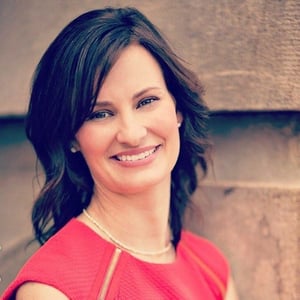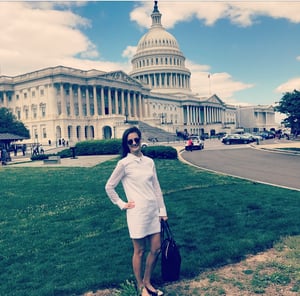 "There is never an easy time to go back to school. I often found myself citing all the reasons I did not have the time or energy to pursue an additional degree while working. In my current role, I travel at least two weeks cross-country, every month, so my challenging schedule makes attending a traditional brick-and-mortar school almost impossible. I chose the M.S. in Management & Leadership program at Coker College specifically to benefit from the finance courses and the intense focus on business strategy, communication, ethics, and management. Combining a diverse business perspective with my political studies background will make me much more marketable. When my friends and I compared the value of the M.S. in Management & Leadership degree with the M.B.A. programs offered by some other schools, we determined that the M.S. in Management & Leadership program at Coker College offers more of a well-rounded focus on business.
"Even though all the students work remotely, the faculty is able to achieve a strong sense of camaraderie among the participants. Never in my wildest dreams would I have predicted that I would bond so well over the Internet with people I have never met, but I have. We frequently check in on one another, remind each other of class schedules, help with homework, and have social events. My amazing, inspiring classmates have become a second family."

Amy
Amy Corona has steadily advanced in her career as a scientist and currently works as the Supervising Scientist for the Chemistry Group at Duke Energy's H.B. Robinson Steam Electric Plant in Hartsville, SC. She recognized that the M.S. in Management & Leadership at Coker College would help her today in her new management position as well as prepare her for the next stages in her career.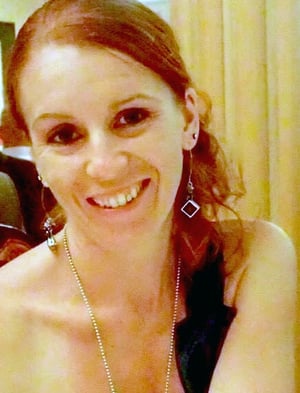 "I graduated from the Florida Institute of Technology in 2007 with my B.S. in chemistry and worked for NASA Education at the Kennedy Space Center. Due to the economic climate at the time, I decided to change industries. I started out as a contract chemistry laboratory technician with Progress Energy and was later hired as an in-house chemistry technician in 2012. In the last six years, I have moved from working as a technician, to a scientist, and now I'm working in a leadership position as the supervising scientist.
"I chose the M.S. in Management & Leadership program at Coker College because I knew it would help me continue my growth and career development in my field. I really like the way the program is designed, especially when I compared it to traditional M.B.A. programs—the program being offered completely online was an important part of my decision. Also, I live and work in Hartsville. You can do this program from anywhere, but I wanted to stay in my community, and joining this program meant I wouldn't have to move or even commute to some campus for classes. One of my favorite aspects of the program has been the faculty. The instructor for my Global Initiatives in Management course was amazing, and really helped all of us to connect the topics in the course to our current positions, even though we work in so many different industries."


Lindsay
Lindsay Johnson is a 2006 graduate of the University of South Carolina, where she earned a B.S. in Electrical Engineering. After graduation, Johnson was hired by Santee Cooper. In addition to her studies with Coker's M.S. in Management & Leadership program, she works full-time as an Electrical Engineer for Santee Cooper's Distribution Planning Department in Myrtle Beach.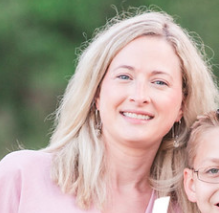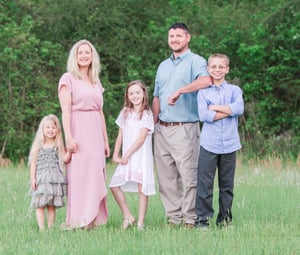 "A master's degree is something I always wanted. It has been a personal goal and something that I knew would help when I was ready to pursue a management position. An M.B.A. was at the top of my list for a long time, but after researching many different programs, I never found one that completely met my needs. As a busy mom, I needed something 100% online, and that was hard to find. Also, I wanted a degree that really emphasized leadership skills and group management, and MBA programs are focused more on finance and accounting.
"As an engineer, my job isn't just focused on budgeting and accounting. It involves a lot of project management, decision making, and collaboration between many different types of personalities. I ultimately chose to study at Coker College because they offered just what I was looking for—a program that focused on leadership, with financial basics to help with budgeting. This degree is exactly what can help someone in my chosen career and I like how the program is structured with one class at a time, but you still graduate within 15 months. I have benefitted from all of my classes, but one that stands out is my Leadership and Team Management course. I really enjoyed the case studies and how much they related to my job. I was able to take what I was learning and start applying it right away."
The students in the M.S. in Management & Leadership program at Coker College don't live in the same place or work in the same industries, but the skills and education they are acquiring are helping them right where they are, and positioning them to grow and succeed in the future. Each of them had specific, unique needs and questions in their search for the right master's program.
You've heard a little about why Monica, Amy, and Lindsay chose Coker College's Master of Science in Management & Leadership program, and how it is benefiting them. Why not explore the ways the M.S. in Management & Leadership can help you with your career and goals? After graduation, Monica wants to put her new degree to use for her ambitious government relations dreams in D.C., Amy plans to start a small online business as she continues growing in her current position, and Lindsay will be ready to apply for more senior level positions with her current employer. Contact us today—let's work together to see how Coker's M.S. in Management & Leadership will help you succeed.