Spring at Coker College is a busy time. Seniors are wrapping up their final semesters. The Boat House is open once again for weekend activities. Outdoor sports are in full swing over by the athletic fields. Many students spend days, or weeks, traveling across the country for study away excursions; others take part in study abroad trips around the world. There are internships to work through and papers to write and CAB-sponsored events to attend.
But for nearly a decade now, springtime has also offered us a chance to pause for a moment and come together, honoring the efforts of our students, faculty, and staff during the Celebration of Academics.
He envisioned a campus-wide event that got to the heart of a Coker education.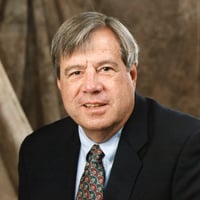 The idea first came to fruition in 2010. Dr. James Lemke, a long-standing and beloved professor of political science and philosophy, spearheaded the initiative. He envisioned a campus-wide event that got to the heart of a Coker education, honoring academic exploration both inside the classroom and out in the wider world. Dr. Lemke knew that incredible things are always happening at Coker; this would be a time to acknowledge those successes and to congratulate one another.
With that goal in mind, the first Celebration of Academics was made a reality. In 2014, the event was officially named the "James W. Lemke Celebration of Academics" in Dr. Lemke's memory.
Embracing the spirit of an academic conference, the Celebration consists of a series of sessions hosted by students, faculty, and staff in various fields of expertise. Formats vary from conventional slide decks to roundtable discussions, from Q&A panels to artistic performances. The event showcases the Coker community's academic impact—including research, publication, educational experience, and community service.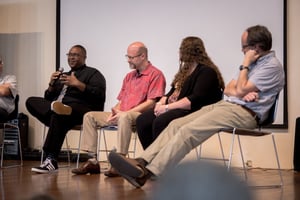 "The Celebration of Academics is about working across the boundaries of disciplines and departments," says Dr. Julia Klimek, who has taken over coordination of the event in recent years. "It's a fabulous opportunity to learn about each other's work and interests."
There is no shortage of variety, with this year's event featuring 16 sessions from multiple areas of study. Be sure and check the college calendar for Celebration of Academics events and activities.
"It's always wonderful to see the wide range of passions that our students and faculty share during this event."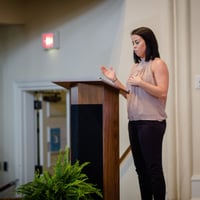 "We have many different kinds of events," says Dr. Klimek. "Arts, politics, pedagogy, and academic explorations high and low, to accommodate all tastes and interests...It's always wonderful to see the wide range of passions that our students and faculty share during this event. That's what makes Coker such an inspiring place to work and study!"